Gendered Dynamics of Skilled Labour Migration and Experiences of Urban Life Project Call for Interviewees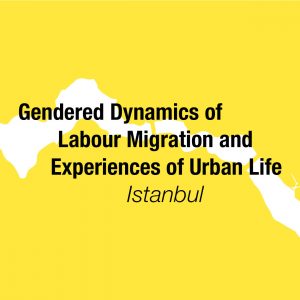 Assoc. Prof. Ezgi Tuncer from KHAS Architecture Department, is the coordinator of a research project, on experiences of urban life of skilled migrants who have been working in Istanbul, which is funded by TÜBİTAK (The Scientific and Technological Research Council of Turkey) and supported by Kadir Has University.
The research focuses on labour migration and urban life experiences of skilled migrants in Istanbul with a gender perspective. Here, skilled labour migrants mostly refers to educated foreigners (at least high school graduates) who work in the city. We are currently reaching out, looking for people to interview* for the project, which will cover the reasons why you came to Istanbul, your work and life experiences in your home country and also Istanbul. You may not consider yourself a labour migrant, but if you are not a Turkish citizen and work here, then you are by definition.
Through our research, we aim to reveal discriminatory practices that skilled migrants face, contrary to the common wisdom that they are perceived as unproblematic and privileged in the context of gender. The results from these interviews will be anonymised and will help us to create visual data, mapping our findings within the context of the city. All of your experiences, both good and bad, will help us to understand and develop legal and urban policies in Istanbul. Please don't think that your experience is unimportant. All of us have both unique and common experiences. Please join us to create a better, equal and quality environment for all in Istanbul.
You can fill out the form below to join us. We'll get in touch with you to ask for an appointment: https://forms.gle/6U8GGt8PUKirpnRe7
You can also visit the social media accounts:
Project Team:
Assoc. Prof. Ezgi Tuncer, Coordinator
Tara Cravens, Gülfer Ulaş, Eka Gök, Liana Kuyumcuyan, Sare Nur Avcı, Research Team
(*) We strictly follow Human Research Ethics. We're not going to ask for your private information and will keep your name confidential.