GRAPHIC DESIGN DEPARTMENT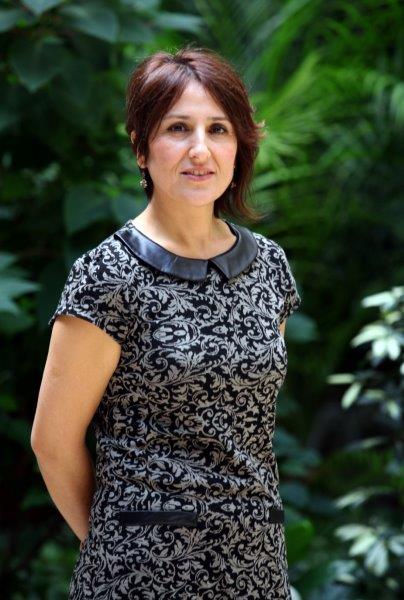 Assoc. Prof. Dr. Nur Balkır Kuru
Head of Department
Graphic Design is a design field that organizes visuals and writings in order to visually communicate and convey a message to a target audience. To enable this communication, students are educated to design logos, posters, billboards, packaging, books and magazines, 3D modeling and they study areas of concentration such as typography, computer, photography, illustration.
The department of Graphic Design follows an educational program that allows the aspiring design student to solve any visual problem with a contemporary point of view, using a wide range of technologies. The education proceeds through different projects in each semester. First, projects are explained to students theoretically.Then, applications are created in computer labs and studios. Finally, the projects and studio works incorporate fields like communication design, illustration, computer graphics, and presentation.The major goal of the Graphic Design Program is to train creative and broad minded young designers for communication and multi media design and to reach professional standards in design and production. To achieve this goal, students also receive courses in art and culture and are encouraged to intern with advertising agencies.

Employment opportunities:
Students graduate from Graphic Design Department as creative and modern graphic designer, equipped with the necessary skills to work in advertisement agencies, graphic art studios, publishing and broadcasting firm.
Contact Info:
Kadir Has University Faculty of Art and Design Graphic Design Department
Kadir Has Caddesi 34083 Cibali-İstanbul / TURKEY

Phone: +90212 533 65 32 / 763 
Fax: +90212 533 65 87